Compuplus Corp. – Custom Software | Syspro Consulting
Compuplus specializes in helping manufacturing companies with their software needs.  We specialize in supporting ERP and accounting sofware, specifically a software package called Syspro. We support companies throughout the United States and have a presence in Ohio and Colorado.
Established in 1989, our staff has served clients in Ohio, Arizona, Florida, Colorado and throughout the United States.  We provide on-site support and custom development for a software package called  Syspro.  Syspro is a complete software solution for manufacturing, distribution, ERP and accounting.
We Provide:
– Syspro Implementation, Sales and Support
– Custom Software and Programming with Microsoft ASP.Net / VB.Net
– Custom Bar Coding Solutions for Syspro with ABC Barcode


Most software applications will not match all of your needs.  We have the ability  to customize your software through tools such as Microsoft .NET and Seagate Crystal Reports.
Custom Software
ABC Barcoding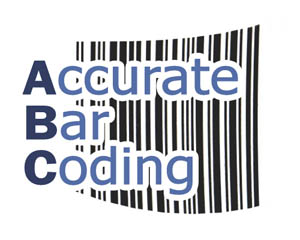 ABC Barcoding is a complete Barcode solution for the Syspro ERP package.  ABC Barcoding can drastically change the way you manage your inventory, jobs and other plant floor operations saving you time and money.  It is built to run on a handheld scanner and work directly with Syspro data.
CompuPlus has sold ABC Barcoding to Distributors nationwide as well as many companies in Ohio and Colorado. Call or email us for more information.
Syspro Financial Dashboard
Syspro Financial Dashboard is a web-based, application that pulls Syspro financial data real-time from Syspro SQL.  It allows you to quickly view your  company's AR/AP Aging, Sales Orders, Income Statement and Balance Sheet from your Syspro data.
Features:
– Availability to quickly view Syspro data real-time in a browser
–  Responsive Design, Works on all devices and browsers.
– Installed on your network and viewed securely on a Windows Server.  Can be the same server that hosts your Syspro data so no extra hardware or software is required.  It uses IIS which comes standard on most Windows servers.
–  The Dashboard can also be made available with a public IP or domain name and secured via user accounts and a login page.
– Javascript / HTML 5 Charts based on Charts JS:  http://www.chartjs.org/
– We can provide additional customization to suit your needs
Click here for a full-version demo. http://db.compupluscorp.com